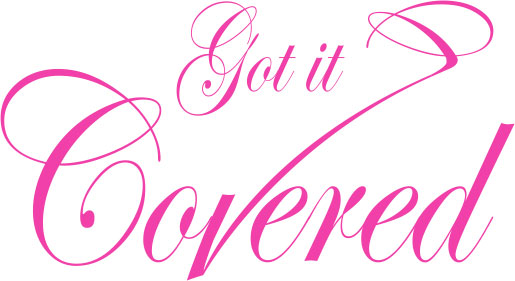 Our Chocolate Fountains are the ideal centrepiece to make any occasion truly special. They make an elegant and unique addition to any party or event.
Looking To Impress?
If you are looking to impress and want all your guests to have fun, what better way to get the conversation going than by hiring a Chocolate Fountain from Got it Covered's Chocolate Fountain Wonderland..
They are ideal for:
Wedding Receptions
Civil Partnerships
Anniversary Parties
Corporate Events
Trade Shows
Banquets
Hen Parties
Holiday Parties
Birthday Parties
Bar/Bat Mitzvahs.
One of the ways to serve a chocolate fountain at a wedding, is as an alternative dessert option after the evening buffet, or instead of a wedding cake. Serving a chocolate fountain in this way is a fun, interactive and a much cheaper option than a traditional dessert.
Chocolate Fountain Package
Our services include setting up of the chocolate fountain at the start of your event, arranging the display and the removal and cleaning at the end. Whilst the fountain is flowing the operator will maintain the dipping foods, offer help, hand out napkins and plates, and keep the fountain display clean. On the day of the event we arrive generally 60 minutes before the fountain is due to run. Our hire service period is around 3 hours. If you want to hire for longer, please contact us so we can discuss your requirements.
At the end of the running period any remaining Chocolate and foods may be left for the guests to enjoy if the client or venue can provide suitable containers.
Fully Operated Chocolate Fountain Rental Included in the price for all Packages:
Top quality chocolate fountain which stands at 44 inches high.
The illuminated Perspex Surround to give the chocolate fountain hire that extra 'Wow'Factor.
10kg of Luxury Belgian Chocolate: Dark, Milk or Creamy White. Other flavours & colours available
Delivery.
3 hours running time.
An experienced uniformed operator to set-up and ensure the smooth running during the entire period of the chocolate fountain hire.
Unlimited 10 inch good quality skewers.
Unlimited Napkins in your choice of colour.
Unlimited disposable plates.
Choice of aproximately 6 different dipping delicacies tailor-made to your requirements.
Dips Selection:
Strawberries
Marshmallows
Fudge
Mini donuts
Fresh Pineapple
Seedless Grapes
Bananas
Melon
Profiteroles
Turkish Delight
We also offer organic fruit and Organic or Fairtrade Chocolate for a small extra charge.
Don't see the dipping item you want? Just let us know and we will be happy to cater for your request!
For more information or to get a quote please contact us.